District Fatehabad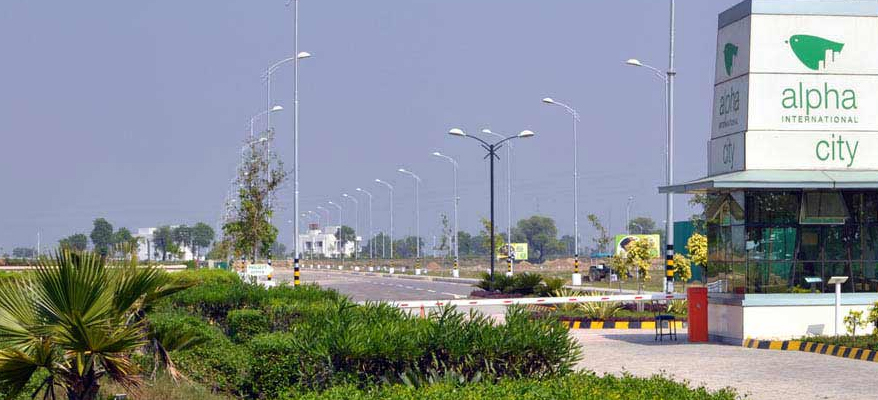 FATEHABAD district is one of the 22 districts in Haryana. The district derives its name from the headquarters town founded by Firoz Shah Tughlak in the 14th century. He named it after his son Fateh Khan, as Fatehabad. The Fatehabad district was formed out of Hisar district on 15 July 1997.

In Fatehabad, there is a small and beautiful mosque known as Humanyun mosque. The legend assigns the association of the mosque to the Mughal Emperor Humanyun. The city at that time was one of important Mahals during Akbar's time.

In November 1884, the Sirsa district was abolished and after the distribution of villages Sirsa tehsil was formed. In 1889, 15 villages forming a detached block known as Budlada were transferred from Kaithal tehsil to Fatehabad tehsil. The Barwala tehsil containing villages was abolished with effect from 1 January 1891 and the area was distributed between 3 contiguous tehsils; 13 villages going to Hansi, 24 to Hisar and 102 to Fatehabad. By the end of 1978, the Hisar district comprised 486 villages, divided between tehsils of Fatehabad (166), Hansi (119), Hisar (115) and Tohana (86). With effect from 15 July 1997, Fatehabad came into existence as a full-fledged district, now having three sub-divisions, three tehsils and three sub-tehsils.

The climate of the Fatehabad district is of tropical type with intensively hot summer and cool winter, with a temperature of 47°C in June and 2 °C in December and January. The average rainfall of the fatehabad district is 400 mm. Nearly, 71 percent of the annual normal rainfall is received during the short south-west monsoon period, July to September, July and August being the rainiest months.

The city is connected by road with Punjab, Delhi and Sirsa. Railway lines still not installed in Town. A network of roads link all its villages and towns. National Highway No.10 connects Fatehabad with Delhi and Punjab state.

According to the 2011 census, Fatehabad district has a population of 941,522. This gives it a ranking of 461st in India (out of 640). The district has a population density of 371 inhabitants per sq km. Its population rate of growth over the decade 2001–2011 was 16.79%. It has a sex ratio of 903 females for every 1000 males, and a literacy rate of 69.1%.


For Villages, Select Block :