District Faridabad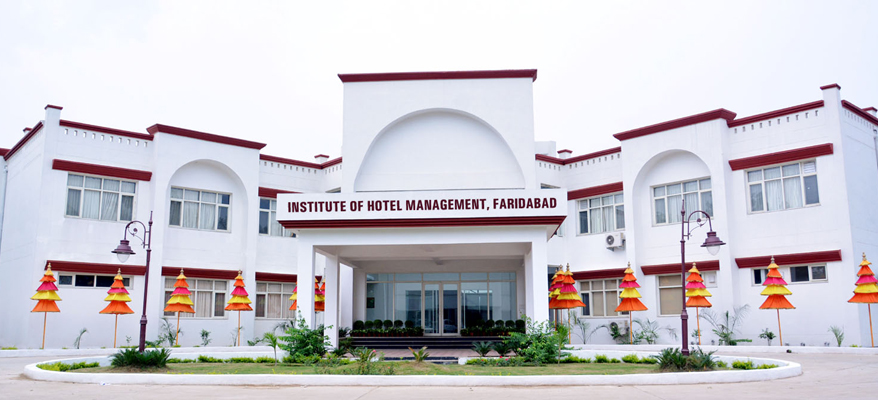 Faridabad is one of the 22 districts in state of Haryana. The city has a leading industrial centre and situated in the National Capital Region bordering the Indian capital New Delhi. It is located 284 KMs south of the state capital Chandigarh. It is the most populous city in the state of Haryana. Indian Government included it in the second list of Smart Cities Mission on 24 May 2016.

The city is also a major industrial hub of Haryana. 50% of the income tax collected is from Faridabad and Gurgaon in Haryana. The city is famous for henna production from the agricultural sector and tractors, motorcycles, tyres, switch gears, refrigerators, shoes and garments constitute its primary industrial products.
Share of Faridabad in total VAT collection in the state was 17% in 2012-13. For the same period, it's contribution to Central Sales Tax and Entertainment Tax was 15% and 13% respectively.
Offices of Central government
NPTI Corporate Office, Faridabad
National Power Training Institute Corporate Office, Faridabad
Many directorates of different union government ministries are headquartered in Faridabad like Central Ground Water Board, Department of Plant Quarantine and Central Insecticide Lab.
NHPC Limited is also headquartered here which is a Central PSU under Ministry of Power, Government of India.
Delhi Metro Violet Line
Delhi Metro Violet Line connects Faridabad with Delhi. The extension of Violet Line to Faridabad was inaugurated by PM Narendra Modi on 6 Sepetmeber 2015. There are 9 metro stations in Faridabad corridor of Delhi Metro which are all elevated. The 9 metro stations are Sarai, NHPC Chowk, Sector 28, Badkal Mor, Old Faridabad, Mewala Maharajpur, Neelam Chowk Ajronda, Escorts Mujesar and Bata Chowk.
Education
The city has a large number of private schools. Schools are affiliated either with the All-India Council for the Indian School Certificate Examinations (CISCE) or the Central Board for Secondary Education (CBSE) boards. Besides, there are many government run public schools which are administered by Haryana Board of School Education. Some of the institutes for primary and secondary education are:
Apeejay School, Faridabad, Sector 15
DAV Public School, Sector 37
Delhi Public School, Faridabad, Sector 19
DAV Public School, Sector 14
Dynasty International School, Sector 28
In Faridabad, there are numerous educational institutions that offer higher education courses. The colleges provide courses in different field like science, arts, commerce, engineering, MCA, etc. Some of them are:
Institute of Hotel Management, Faridabad
National Power Training Institute
Lingaya's University
Manav Rachna International University
Regional Centre for Biotechnology (RCB)
YMCA University of Science and Technology
SurajKund International Crafts Fair, Faridabad
This fair is situated at a distance of around 8 km from South Delhi. It is a 10th-century water reservoir which believed to be built by king Tomar Surajpal. The place is known for its annual fair "Surajkund International Crafts Mela". The fair of 2015 was visited by 1.2 million visitors including 160,000 foreigners with more than 20 countries participating in fair. Here also, the Suraj Kund Lake is surrounded by rock cut steps.


For Villages, Select Block :