District Rohtak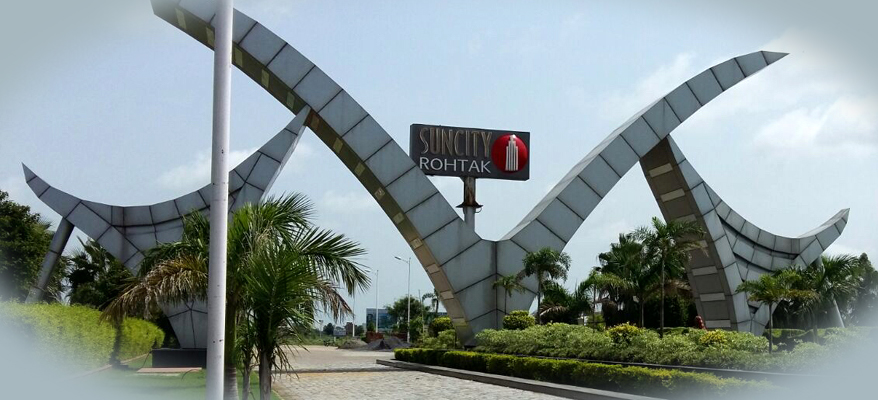 ROHTAK district is one of the 22 districts of Haryana. It is located in the southeast of Haryana and northwest of Delhi, bounded by Jhajjar and Sonipat districts to the east, Jind and Sonipat districts to the north, and Hissar, Sirsa, and Bhiwani districts to the west. Rohtak city is the headquarters of the district.

The district consists of two sub-divisions: Rohtak and Meham. Rohtak tehsil is further divided into three blocks: Rohtak, Kalanaur and Sampla. Meham tehsil is further divided into two blocks: Meham and Lakhan-Majra.

The primary economy of the district is agriculture. About 42.18% of the total workers are engaged in agriculture and allied activities, 7.69% in cottage and household industries and the rest in other activities. Rohtak clouds the world's leading precision screw manufacturing facilities, which supplies screws to domestic and international markets. Rohtak city has dairies and a sugar mill. The City is also a regional center for textile and gold jewellery making.

As per 2011 census, Rohtak district had a population of 1,058,683. This gives it a ranking of 429th in India (out of 640). The district had a population density of 607 inhabitants per sq km . Its population growth rate over the decade 2001-2011 was 12.60%. The city had a sex ratio of 868 females for every 1000 males and a literacy rate of 80.5% (approx).

The city is well connected by a rail and road network to neighbouring cities and states. It is located on the National Highway 10, which is just 70 km away from Delhi. NH 71 A is also the lifeline of city and forms one of the main commercial roads of India on which thousands of heavy vehicles and cars ply daily.

Rohtak district is also a railway junction and is connected by railway to Delhi, Chandigarh via Gohana, Bhiwani, Jind, and Rewari vai Jhajjar. The government of India approved a direct railway line connection between Rohtak and Hansi, via its Meham tehsil in the railway budget of 2012-13.
Education
In 2010, the Indian Institute of Management Rohtak was established and in 1976, Maharishi Dayanand University Rohtak was established. Recently several educational institutions offering various technical and engineering courses including B.Ed. have come up in the Rohtak district. The city has the best medical college and health university in the state, Pt. B.D.Sharma University of Health Sciences, which offers all the medical courses including M.B.B.S ,M.D ,M.S , D.M, MCH and B.D.S ,MDS.

Private Schools include Pathania Public School, D.A.V. Public school, Model School, Rohtak, Baba Mast Nath Public School, I.B. School, Indus Public School, S.R.S Public School, Scholars Roseary Sr. Sec. School, M.D.N. Public School, Vidya Bhawan Senior Secondary School, Kidzee School, Vikalp Public School, Shiksha Bharti Senior Secondary School, D.G.V. School, and the Sanskriti School. Many new schools have also been opened, like G.D. Goenka Public School, Shri Ram School, and Delhi Public School.


For Villages, Select Block :