District Nuh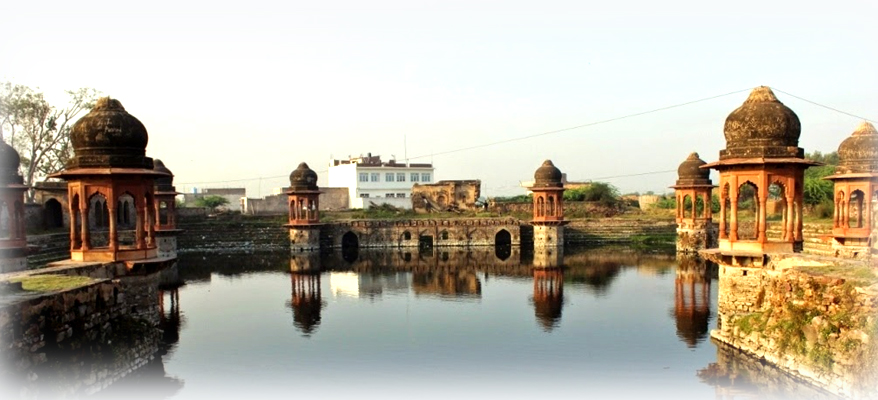 NUH district is one of the 22 districts in Haryana. It has an area of 1,860 sq km and 10.9 million population. It is bounded by Gurugram district of Haryana on the North, Palwal District on East, Alwar district and Bharatpur districts of Rajasthan on the west. The district is predominantly populated by the agculturists Meos.

The district was created as Mewat district by comprising areas from Gurgaon district and the Hathin Block of Faridabad district in 2005. However, Hathin sub-division was moved to the new district of Palwal in 2008. The district was renamed Nuh in 2016 because Mewat is a cultural region which spans the state of Haryana, Rajasthan and UP.

The district includes blocks: Nuh, Taoru, Nagina, Ferozepur Jhirka and Punhana and Pinangwan, 431 villages and 297 panchayats. Soil of the district is light in texture, particularly sandy, sandy loam and clay loam. The upper hills are mostly barren.

As per 2011 census, Nuh district had a population of 1,089,406. This gives it a ranking of 420th in India (out of 640). The district had a population density of 729 inhabitants per sq km. The population growth rate over the decade 2001-2011 was 37.94%. It has a sex ratio of 907 females for every 1000 males and a literacy rate of 56%.

The main occupation in this district is agriculture along with allied and agro-based activities. The Meos are the predominant population group and all are agriculturists. Agriculture is mostly rain based except in small areas where canal irrigation is available. Agriculture production measured in terms of crop yield per hectare is low in comparison to the other districts. Milk yields are not so low but due to heavy indebtedness, most of the farmers are forced to sell the milk to the lenders at lower price than normal, which drastically reduces their income from the milk. Blocks like Punhana, Pinangwan, Ferozepur Jhirka, Taoru and Nuh are major hub of retail shops and acts as backbone of day to day life in area.

Nuh also has a MMTC-PAMP factory located in the Rojka-Meo industrial estate.

The district suffers extremely hot temperature in summer. Dryness of air is standard feature in this district except the monsoon season. May and June are the hottest months of the year with the temperature ranging from 30 degree celsius to 48 degree celsius. On the other hand, January is the coldest month with temperature ranging between 2 °C to 25 °C. Strong dusty winds are conspicuous during summer.

During the monsoon, the sky is heavy clouded and winds are strong. The winds are generally light during post-monsoon and winter months.


For Villages, Select Block :