District Mahendragarh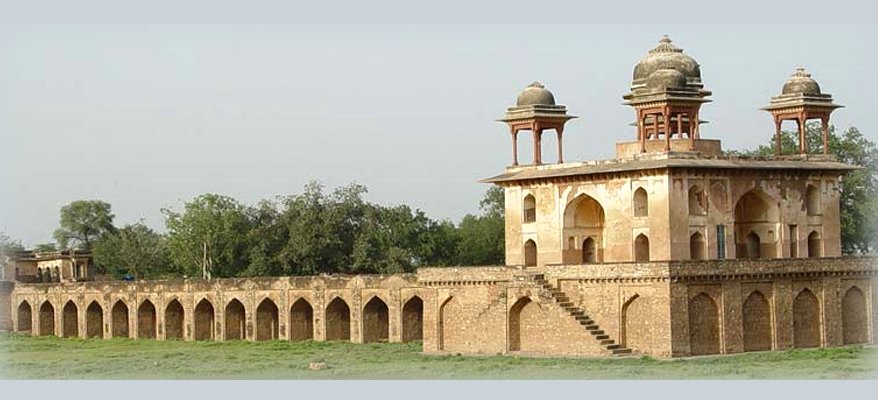 MAHENDRAGARH is one of the 22 districts of Haryana state. The district occupies an area of 1,899 square kilometre. According to census of 2011, the district has a population of 912,680. Narnaul city is the administrative headquarters of this district. The district is one of the very few districts in India where the name of the district and its main town are different.

As of 2011 it is the third least populous district of Haryana, after Panchkula and Rewari. The district is named after Mahendragarh city, which was previously known as Kanaud. The previous name was derived from the Kanaudia group of Brahmins. It was founded by a servant of Babur, Malik Mahdud Khan.

There is a Mahendragarh fort at Mahendragarh which was built by Maratha ruler, Tantia Tope during the 19th century. This fort was named as Mahendragarh in 1861 by Narendra Singh, the ruler of Patiala, in honour of his son, Mahendra Singh. Narnaul Nizamat was renamed to "Mahendragarh Nizamat".

In 2006 the Ministry of Panchayati Raj named Mahendragarh as one of the country's 250 most backward districts. It is one of the two districts in Haryana receiving funds from the Backward Regions Grant Fund Programme (BRGF).

Dhosi Hill is an important tourist site in the District known as Chyawan Rishi Ashram. It is a Vedic period site. At this place, Chyawanprash was formulated for the first time.

Mahendragarh district is divided into 5 tehsils: Narnaul, Nangal Chowdhary, Kinana, Mahendragarh, and Ateli. There are 4 Vidhan Sabha constituencies in this district: Mahendragarh, Ateli, Narnaul and Nangal Chaudhry. These all are part of Bhiwani-Mahendragarh Lok Sabha constituency.

According to the 2011 census, the district has a population of 921,680. This gives it a ranking of 462nd in India (out of 640). The place has a population density of 485 inhabitants per square km. The district's population growth rate over the decade 2001-2011 was 13.43%. The district has a sex ratio of 778 females for every 1000 males and a literacy rate of 78.9%.


For Villages, Select Block :