District Kurukshetra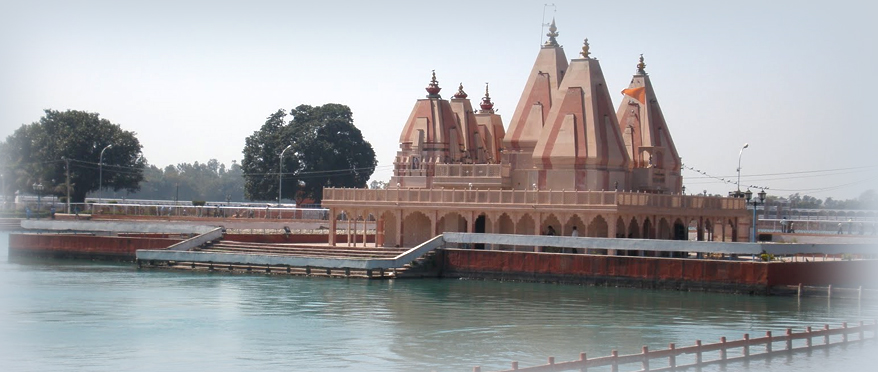 KURUKSHETRA is one of the 22 districts of Haryana state. The Kurukshetra city, a sacred place for the Hindus, is the administrative headquarters of this district. The district occupies an area of 1682.53 square kilometre. As per 2001 census, the district has a population of 825,454. The district is part of Ambala division.

The Kurukshetra war is depicted in a manuscript of the Mahabharata.

The district derived its name from the ancient region of Kurukshetra, which literally means the land of the Kurus. It is believed that the Kurukshetra war described in the Mahabharata Puranas was fought here and Shree Krishna preached the Bhagavat Gita to Arjuna on the battlefield before the war.

The district was carved out from the Karnal district in 1973. Later some parts of the Kurukshetra district were transferred to Kaithal and Yamuna Nagar at the time of their creation.

Kurukshetra district comprises two sub-division: Pehowa and Thanesar. Pehowa sub-division consists of Pehowa tehsil and Ismailabad sub-tehsil. Thanesar sub-division includes two tehsils, Thanesar and Shahabad and two sub-tehsils, Ladwa and Babain. Main towns in this district are Kurukushetra, Thanesar and Pehowa. Due to its location at the Punjab border it has a substantial Sikh population also.

According to the census of 2011, Kurukshetra district has a population of 964,231. This gives it a ranking of 452nd in India (out of 640). The district has a population density of 630 inhabitants per sq km. Over the decade 2001-2011, its population growth rate was 16.81%. The district has a sex ratio of 889 females for every 1000 males and a literacy rate of 76.7%.

In 1956, Kurukshetra University was established as a unitary residential university at Kurukshetra. The Regional Engineering College of Kurukshetra was established in 1963, which was later renamed as National Institute of Technology.


For Villages, Select Block :