Chandigarh
CHANDIGARH, a union territory of India, is the capital of two states, Haryana and Punjab. CHANDIGARH means "The Fort of Chandi". The name was orignated from an ancient temple called Chandi Mandir, dedicated to the Goddess Chandi. CHANDIGARH is occasionally referred to as The City Beautiful. CHANDIGARH including Mohali, Panchkula and Zirakpur had a combined population of 1.055 million as per the 2011 census. Known internationally for its urban planning and architecture. CHANDIGARH is the first planned city of India. CHANDIGARH is home to many constructional projects of Le Corbusier, Pierre Jeanneret, Matthew Nowicki, and Albert Mayer. The city has the second highest per capita income is Rs. 2.42 lakh which is over 2.5 times the national average.


History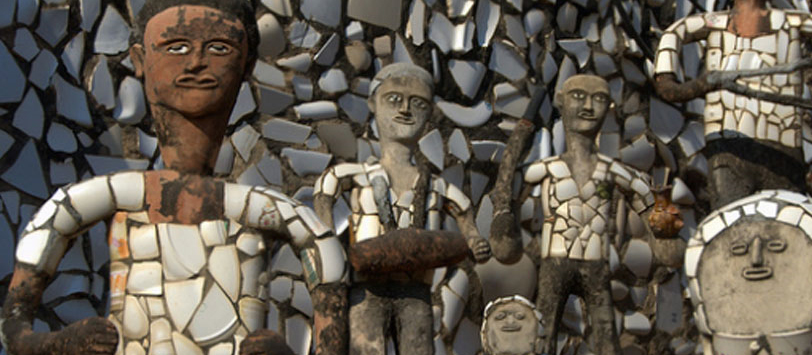 After the partition of British India into the two nations of India and Pakistan in 1947, the region of Punjab was also split between India and Pakistan. The Indian state of Punjab required a new capital city to replace Lahore, which became part of Pakistan during the partition. After several plans to make additions to existing cities were found to be infeasible for various reasons, the decision to construct a new and planned city was undertaken.CHANDIGARH was commissioned by Jawahar Lal Nehru the first Prime Minister of independent India to reflect the new nations modern progressive outlook. Earlier, CHANDIGARH was not an idustrial area, but now industries boost the economy of the city and help it grow. Today there are 580 factories in the city, including 15 large or medium scale units and 2100 small scale units. The major industries of CHANDIGARH are :
Food products
Metal products
Machine tools
Electrical goods
Transport equipment
Pharmaceuticals
Leather goods
Plastic goods
On 15 July 2007, CHANDIGARH became the first Indian city to go smoke-free. Smoking at public places has been strictly prohibited and considered as a punishable act by Chandigarh Administration. That was followed up by a complete ban on polythene bags with effect from 2 October 2008, the birthday of Mahatma Gandhi.


Geography and Climate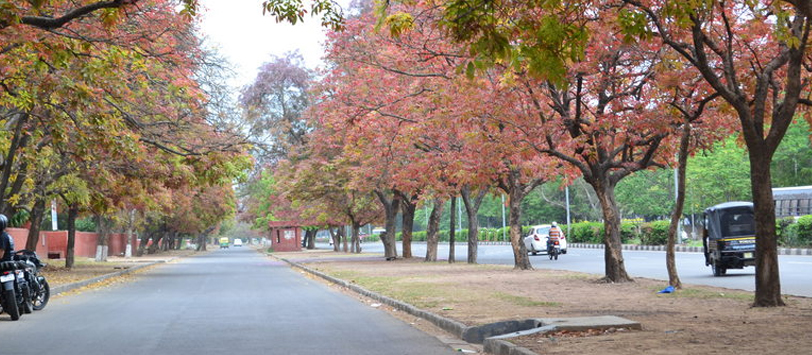 CHANDIGARH is bounded on the west and north by Punjab and south and east by HARYANA. Total area of Chandigarh is 114 sq.km. It is located in latitude 76.420 to 76.510 north longitude 30.400 to 30.460 East. CHANDIGARH is located near the foothills of the Shivalik range of the Himalayas in Northwest India. It covers an area of approximately 44 sq mi or 114 km². and shares its borders with the states of HARYANA in the east and Punjab in the north, west and south. The exact cartographic co-ordinates of CHANDIGARH are 30.74°N 76.79°E. It has an average elevation of 321 metres (1053 ft). The surrounding districts are of Ambala and Panchkula in Haryana and Mohali, Patiala and Ropar in Punjab. The boundary of the state of Himachal Pradesh is not too far from its north. CHANDIGARH has a sub-tropical continental monsoon climate characterized by a seasonal rhythm: hot summers, slightly cold winters, unreliable rainfall and great variation in temperature (-1 °C to 41.2 °C). In winter, frost sometimes occurs during December and January. The average annual rainfall is 1110.7 mm. The city also receives occasional winter rains from the west.


Education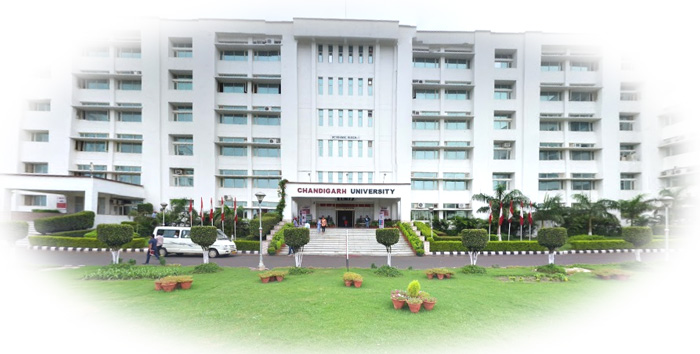 CHANDIGARH is known for its quality education. The schools are affiliated to different types of school curriculam. The prominent colleges in CHANDIGARH are GGDSD College, DAV College, MCM DAV College, Government College for Girls and Boys and Government Teacher Training College. There are model schools set up by the government in various sectors, aimed to serve the needs of each sector. It is a major study hub for students all over Haryana, Himachal Pradesh, J&K, Punjab, Uttaranchal, and also for students from South-East Asia.


CHANDIGARH also houses many prominent institutes of higher learning such as:
Punjab University
Punjab Engineering College
PGIMER (Postgraduate Institute for Medical Education and Research)
Chandigarh College of Architecture
Government College of Fine Arts, Sector 10
National Institute of Technical Teachers Training and Research (NITTTR)
IMTECH (Institute for Microbial Technology)
Indo Swiss Training Centre
CHANDIGARH College of Pharmacy (CCP), Chandigarh College of Hotel Management and Catering Technology (CCHM) are located in neighbouring Mohali.The Indian Institute of Science Education Research (IISER) Mohali has been established to carry out research in areas of science and provide quality science education at the undergraduate and postgraduate level. The National Institute of Pharmaceutical Education and Research (NIPER)is the first national level institute in pharmaceutical sciences located in Mohali which has become a center of excellence for advanced studies and research in pharmaceutical sciences. Mohali is Chandigarh's satellite town which is Center for Development of Advanced Computing's branch C-DAC Mohali that is engaged in research on state-of-the-art.


Transport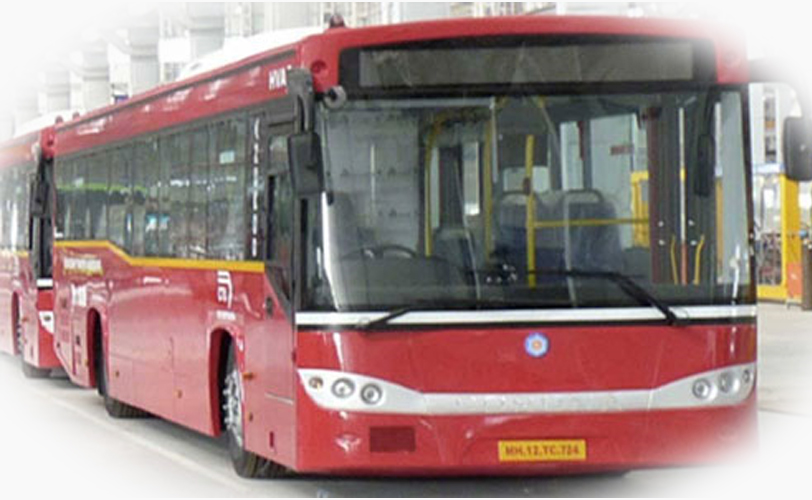 CHANDIGARH has the largest number of vehicles per capita. Roads are wide and well maintained, provides proper parking space all over the city, makes it convenient to use private vehicles for local transport. Public buses run by the Chandigarh Transport Undertaking (CTU), an undertaking of the Chandigarh Administration, run inter-state transport services, public buses and also provides local transport . The CHANDIGARH Traffic Police implements the traffic rules. The Traffic Park is situated in Sector guides children, rickshaw-pullers and new drivers to traffic safety. Rickshaws are common for traveling short distances, especially by school-going children, housewives and the elderly. Auto-rickshaws are run by ISBT and very limited. In CHANDIGARH traffic roads now have rickshaw lanes, which the rickshaw-pullers must adhere to compulsorily. The city also have a well established network of modern radio cabs . CHANDIGARH is connected by road. The two main National Highways (NH) connecting Chandigarh with the rest of the country are: NH 21 (Chandigarh - Leh) and NH 22 (Ambala - Kalka - Shimla - Kinnaur). CHANDIGARH has two Inter-State Bus Terminus (ISBT), one for the North, East and South located in Sector 17, which has regular bus services to most major cites in Haryana, Himachal Pradesh, and Uttarakhand, as well as the national capital Delhi, which is about 240 km away. And the other is in Sector 43 for the Western section, mainly Punjab, some parts of Himachal and Jammu and Kashmir. CHANDIGARH has a railway station located about 10 km. away from the ISBT. Regular train connections are available to the national capital New Delhi and to other junctions like Ambala, Amritsar, Bhiwani, Chennai, Howrah, Kalka, Lucknow, Mumbai, Patna, Sri Ganganagar and Trivandrum. CHANDIGARH has a domestic airport also located approx 12 kilometers from the ISBT named Chandigarh Airport. Air India, Jet Airways, JetLite and Kingfisher Airlines operate regular flights from Chandigarh to New Delhi and Mumbai. The airport is under process of becoming an international airport and is negotiating with several airlines including Kingfisher and SilkAir for international flights to Bangkok and Singapore, among other South East Asian countries.
In the near future, the city will also see a Metro Rail, and an international airport. They are both approved by the governments, and are now at the design step to finalize the project design.


Sporting Venues and Gardens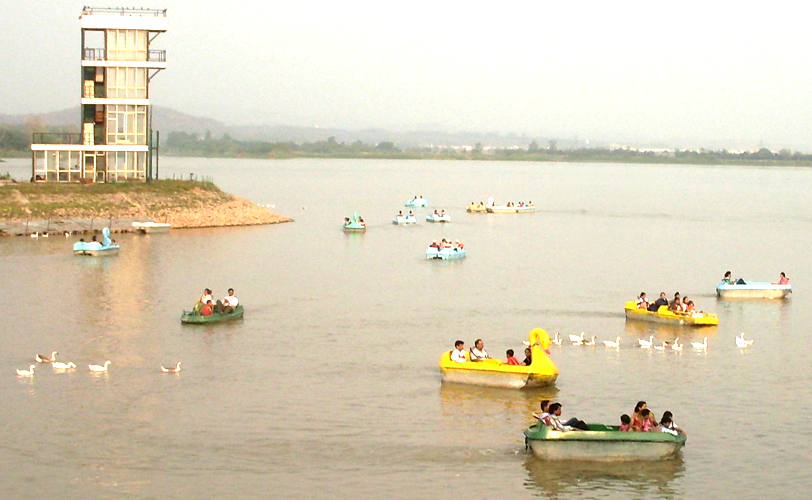 CHANDIGARH is home to many intra country sporting teams in tournaments like PHL and IPL. The city has built upon this achievements a network of sound infrastructure ranging from stadium to training camps. CHANDIGARH has cricket stadiums, swimming pools, shooting ranges to skating rinks and hockey stadiums. CHANDIGARH also has gardens across the entire city. The most famous is the Rose Garden.